Part 1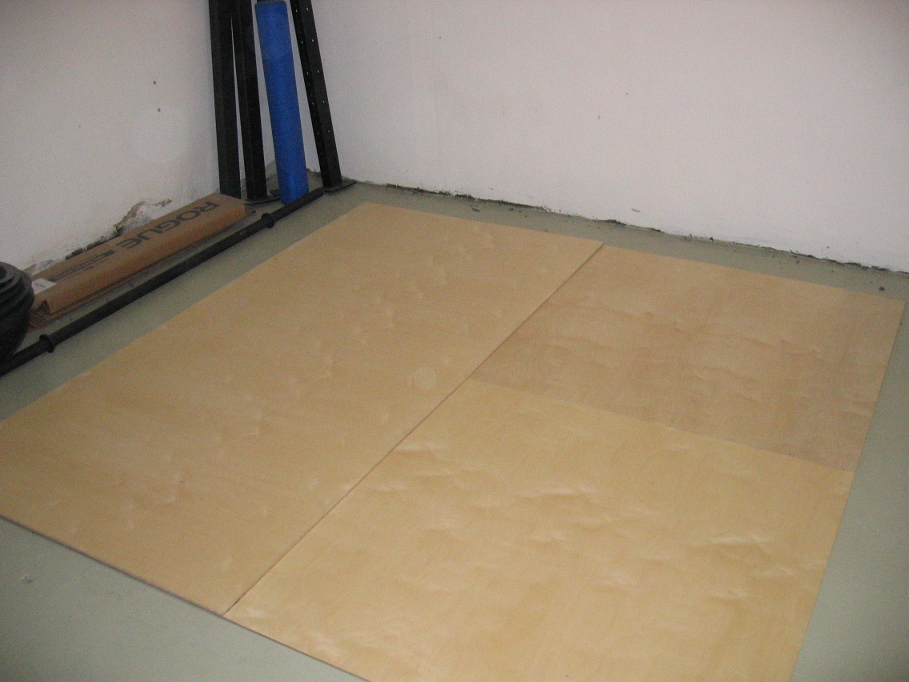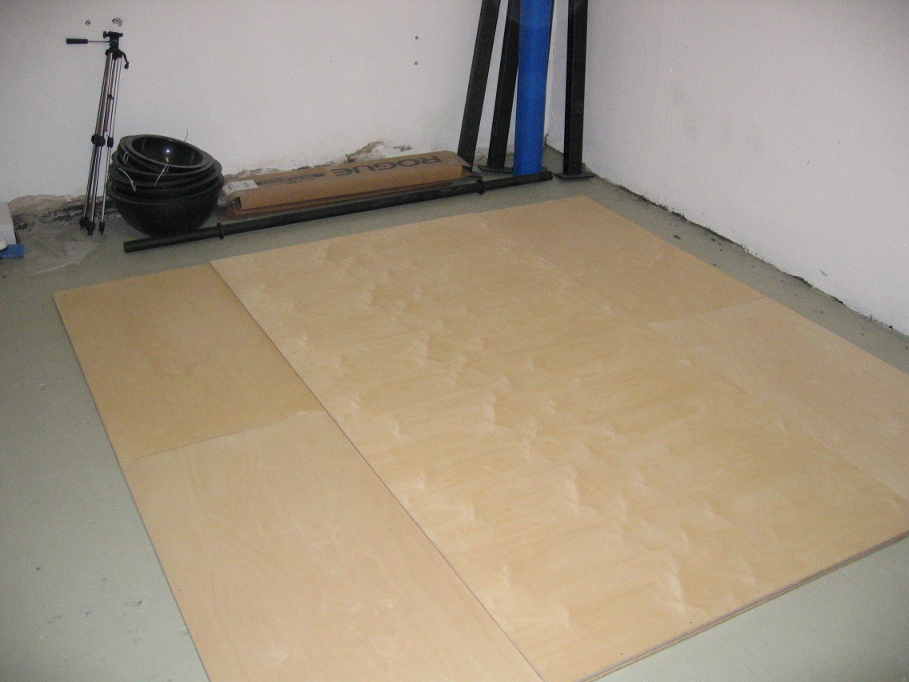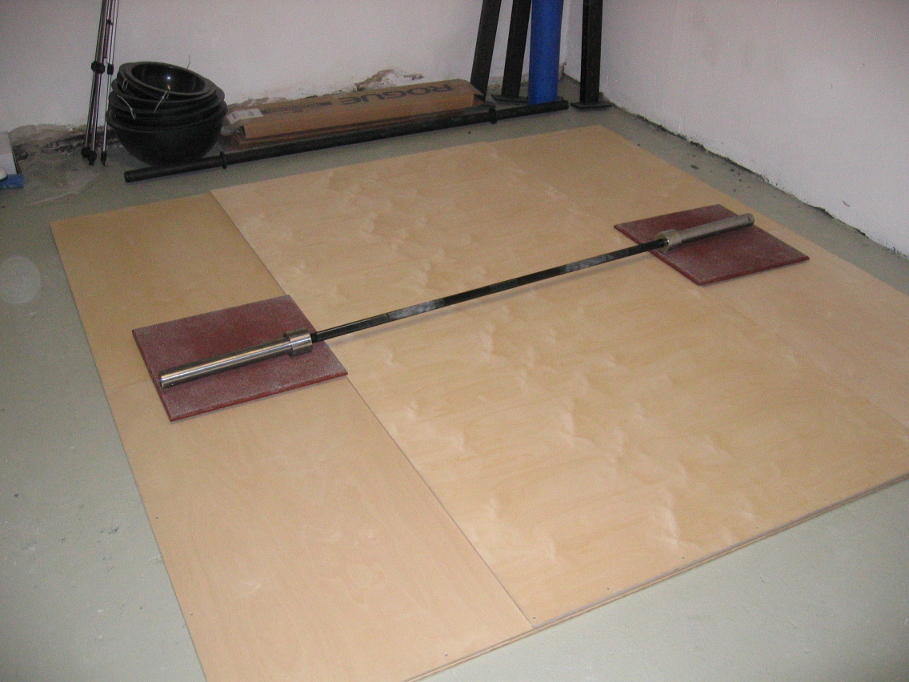 First shot at a DIY lifting platform. I used five sheets of 2.50m x 1.25m plywood (9mm thick, birch) and a lot of 16mm wood screws. I was afraid the 1.25m might actually be too wide, but it seems ideal for a (primarily) deadlift platform. The usual approach is to also glue the (alternating) layers of plywood together, which would probably be a lot more durable - fewer air pockets and all - but I decided to go with screws only, because this platform doesn't have to last forever and this way I might be able to reuse the wood should I rebase my garage gym, moving the 2.5m x 2.5m platform would be neigh impossible.
Now I just need some sealer for the top layer and rubber mats for the sides… and I hope the screws will suffice.
The price for this varies greatly with wood quality, wood thickness and so on, but costs a fraction of a "professional" lifting platform.
Part 2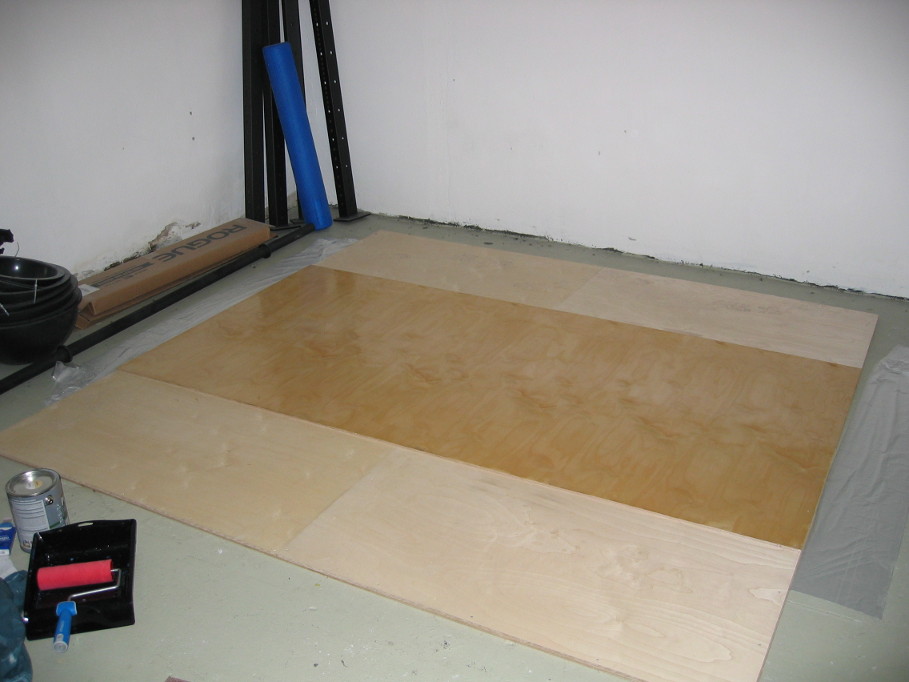 First layer of coating. Unfortunately the coating also makes the impurities in the wood more prominent. But I knew that it wasn't quality wood anyway, and other than that the top sheet has a nice pattern.
Part 3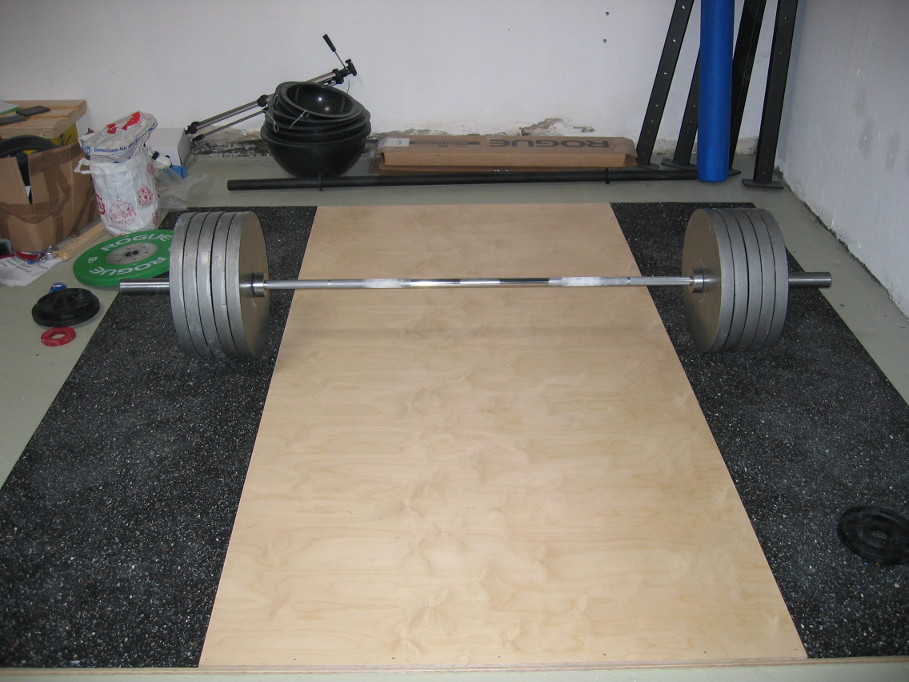 The rubber mats arrived. If I were to do it again, I'd shorten the width of the top plywood sheet by 10cm for bars with slim collars. If I wanted to make an olympic weightlifting platform instead of a deadlift platform, 100cm should be a good width.